Hello and Welcome to the Western Rhode Island Civic Historical Society!
---
ANNOUNCEMENTS
Tuesday, October 26th  – General Membership Meeting 
First open to public General Membership Meeting is 10/26. Come learn the highlights of the 2021 season and a peak at what's ahead for our Society!
Are you interested to get a peak at the Mruk Fire Alarm Building? Stop by our meeting held within the fire alarm building at 630PM for news and refreshments!
---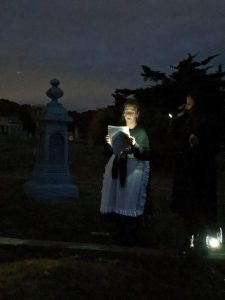 Ghost Tour Tickets are now available HERE 
---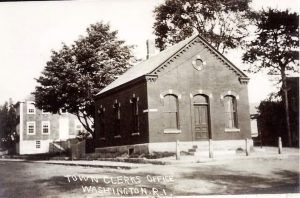 The Mruk Fire Alarm building is in the process of changing hands from the town of Coventry to the Western RI Civic Historical Society. We are very excited to have stewardship of this piece of the town's history. In this photo, you can see the Paine House in the backdrop and the fire alarm building in the forefront. The Mruk Fire Alarm building was once the town's original blacksmith shop. Stay tuned for news to come for this building.
---
Be sure to check out our last Farmer's Market of the season, Saturday November 6th!
click here for the event information
---
Fall Family Learning Series
Are you curious about life in times past? How did these folks live day to day? Join us for a fun and informative Sunday afternoon series as we explore skills needed to live life long ago.
Sign up for one class or the entire series. Space is limited to 15 children per session. We will do our best to hold classes outdoors mask free, indoor classes will require masking. One participating adult is required for each class. To sign up through EventBrite, click
here
. Thank you all who have attended so far!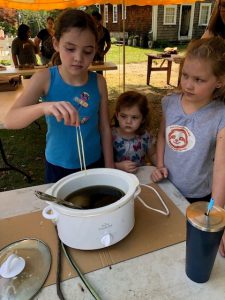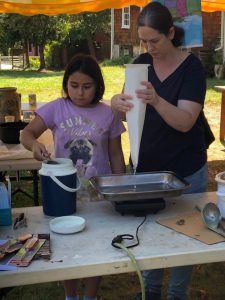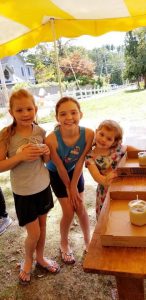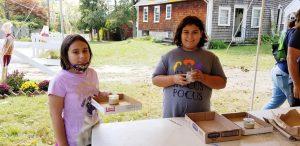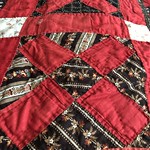 Quilts
October 24th 1pm
When is a quilt more than a blanket? Together we will listen to the story "The Patchwork Path" by Bettye Stroud and unravel the Secret Codes of the Underground Railroad. Make a felt quilt with your own secret code to bring home.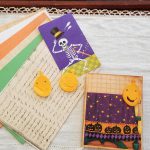 Journals
October 24th 2pm
Why do we know so much about how people lived in the past? These folks wrote everything down. In this class we will create fun journals and feather quills to record your own history.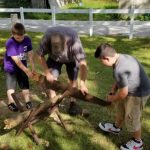 Woodworking
November 21st 1pm
From the time of the first settlers right up to today, builders have relied on wood to create lasting places to live. Using primitive woodworking tools families will craft a seasonal decoration.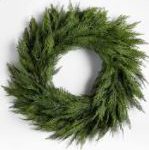 Wreaths
November 21st 2pm
Make a seasonal memory together as you craft a beautiful decoration for your family to enjoy.
Stay tuned for the Winter Learning Series to be posted for a whole new set of skills offered!
---
If you have interest in any of these and/or you have a talent you'd love to share with us, please visit us to see what we are all about and how you can help. When a lot of people donate just a little time, think of how much we can achieve together! Please contact us by email at info@westernrihistory.org or message us through the many social media platforms linked in the buttons.
Love our content? Help us grow by donating HERE! 
Join us at our monthly membership meetings, held the fourth Tuesday of the month, April-November, 6:30 p.m. at the Paine House, 7 Station Street, Coventry. Parking available in lot across the street.
We are a 501(c)(3) organization.