Hello and Welcome to the Western Rhode Island Civic Historical Society!
Paine House Museum is closed for tours for the season.
Come to our final event of the year –
---
The Next Open Membership Meeting will be held at the Mruk Fire Alarm Building  on
Tuesday – November 22 at 6:30 p.m.
Please come and be a part of our dynamic and growing organization.
You must be a member in good standing to cast your vote.
---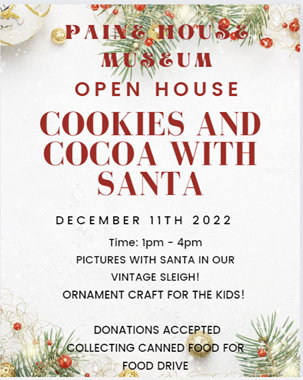 RISEUP Paranormal Events
at the Paine House Museum
Stay tuned for future dates!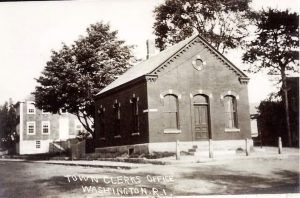 The Mruk Fire Alarm building has been obtained from the Town of Coventry to the Western RI Civic Historical Society. We are very excited to have stewardship of this piece of the town's history. In this photo, you can see the Paine House in the backdrop and the fire alarm building in the forefront. The Mruk Fire Alarm building was once the town clerk's office.   Stay tuned for news to come for this building.
If you have interest in any of these and/or you have a talent you'd love to share with us, please visit us to see what we are all about and how you can help. When a lot of people donate just a little time, think of how much we can achieve together! Please contact us by email at info@westernrihistory.org or message us through the many social media platforms linked in the buttons.
---
Love our content? Help us grow by donating HERE! 
Join us at our monthly membership meetings, held the fourth Tuesday of the month, April-November, 6:30 p.m. at the Mruk Fires Station Building, corner of Station Street and Main Street, Coventry. Parking available in lot across the street from Paine House.
We are a 501(c)(3) organization.