Hello and Welcome to the Western Rhode Island Civic Historical Society
Paine House Museum is OPEN for tours for the 2023 Season
Friday and Saturday 10-2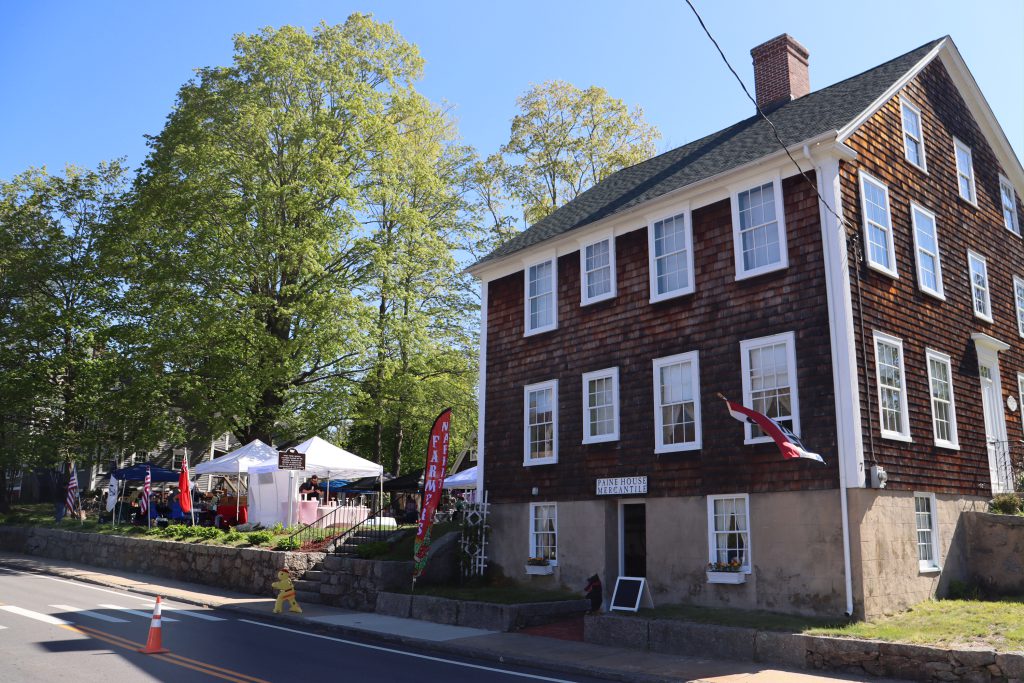 Next General Membership meeting
Tuesday 6/27, 630pm

---
Stay up to date on 2023 Events listed below HERE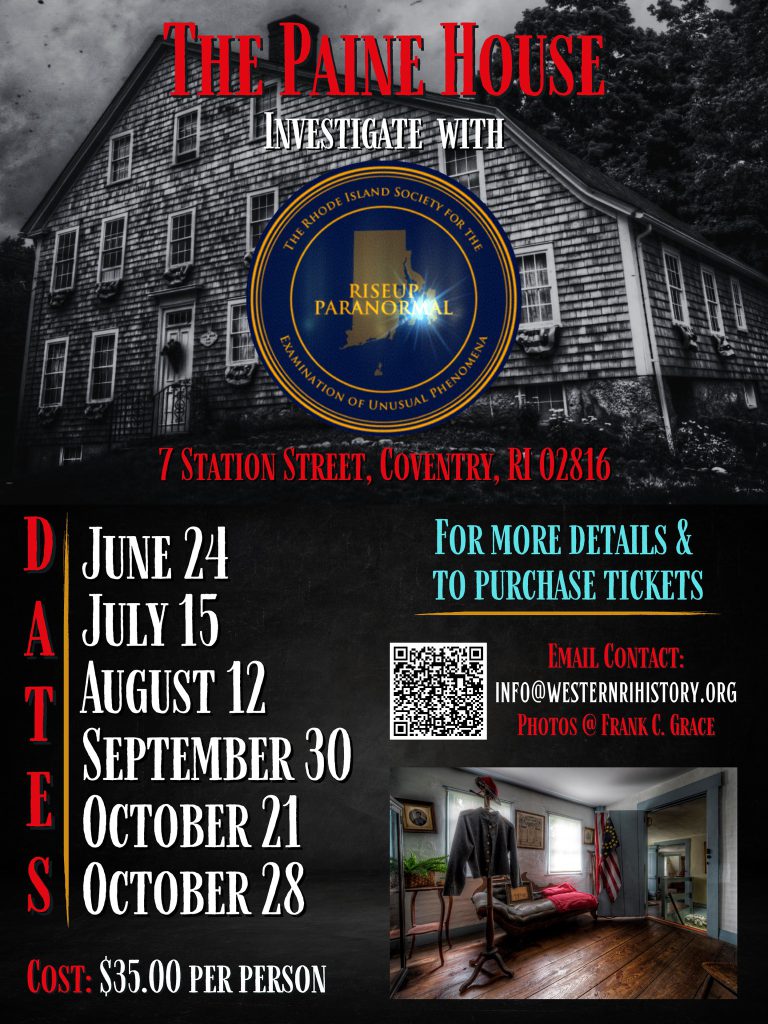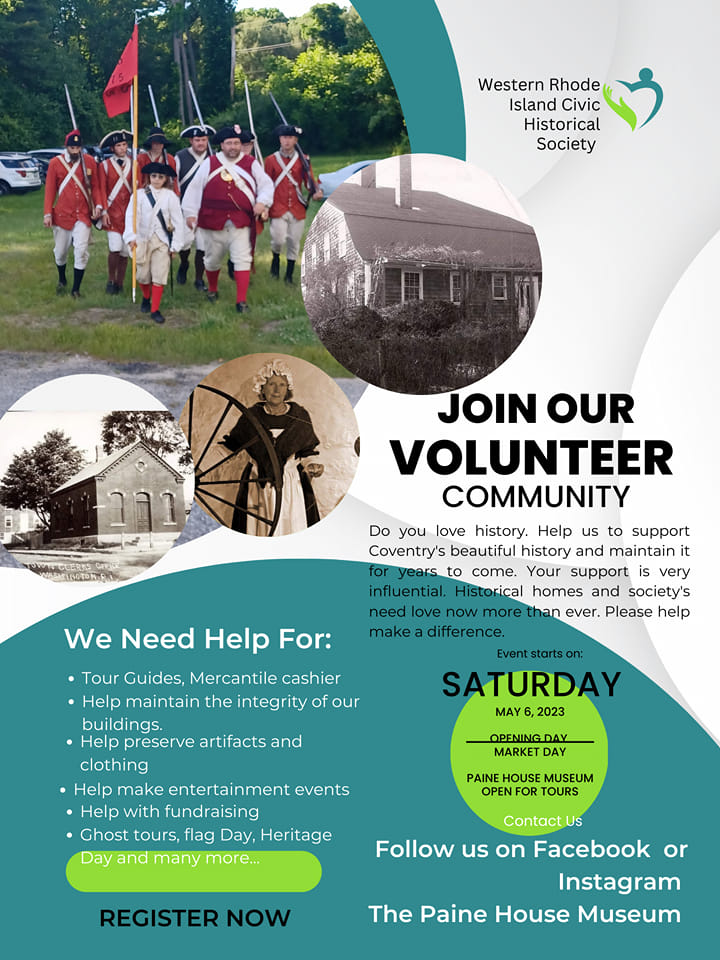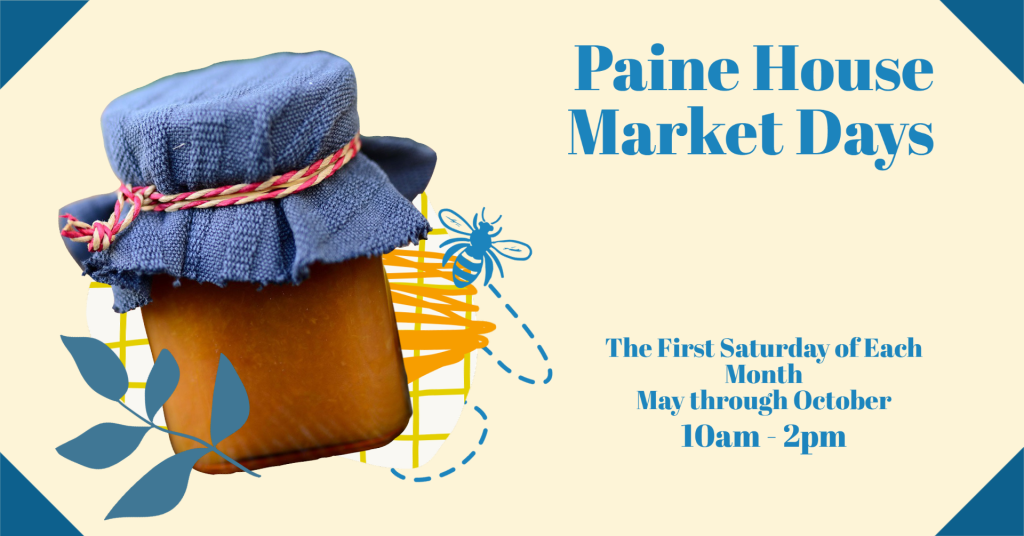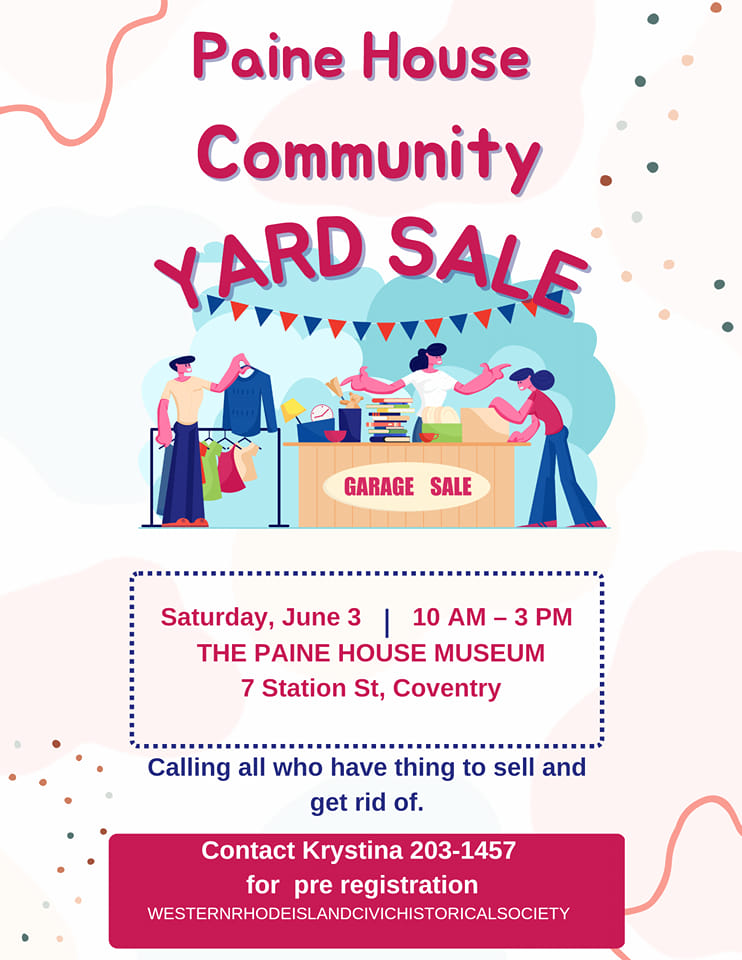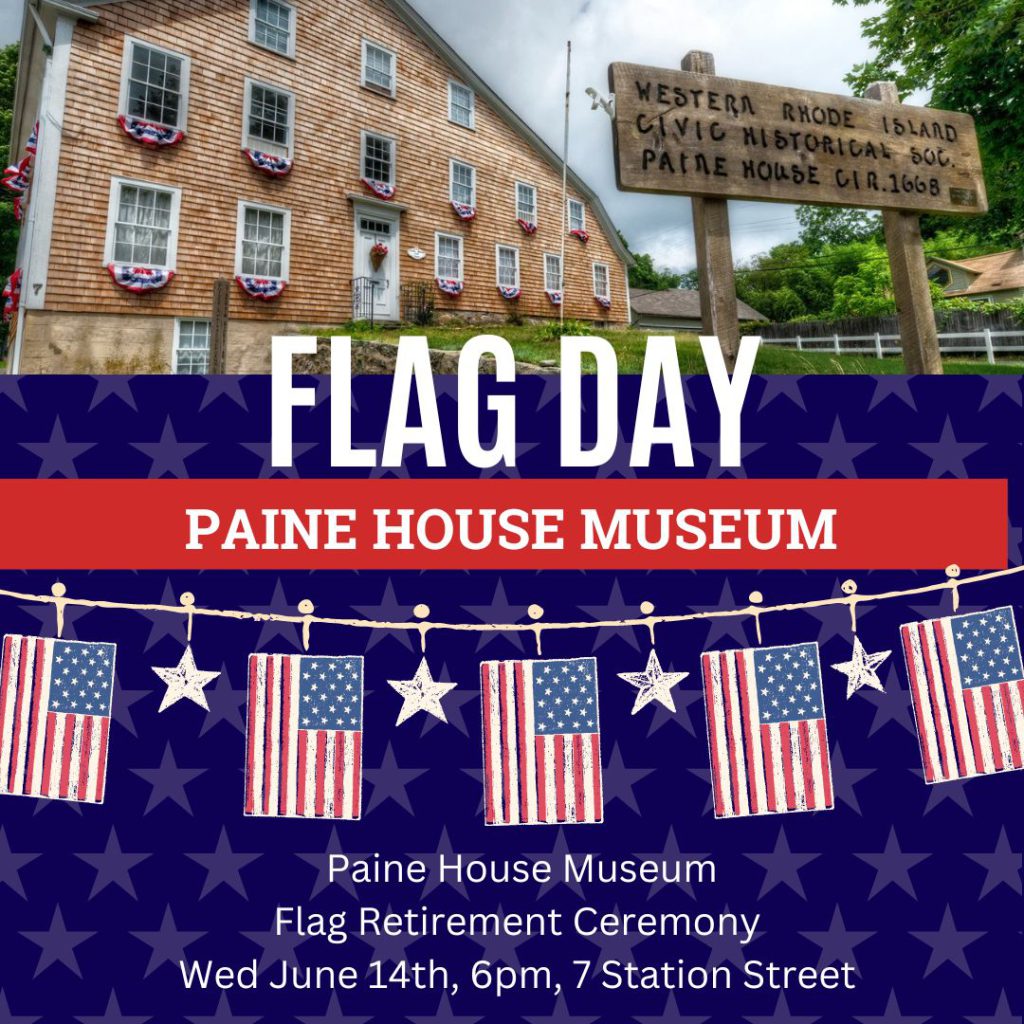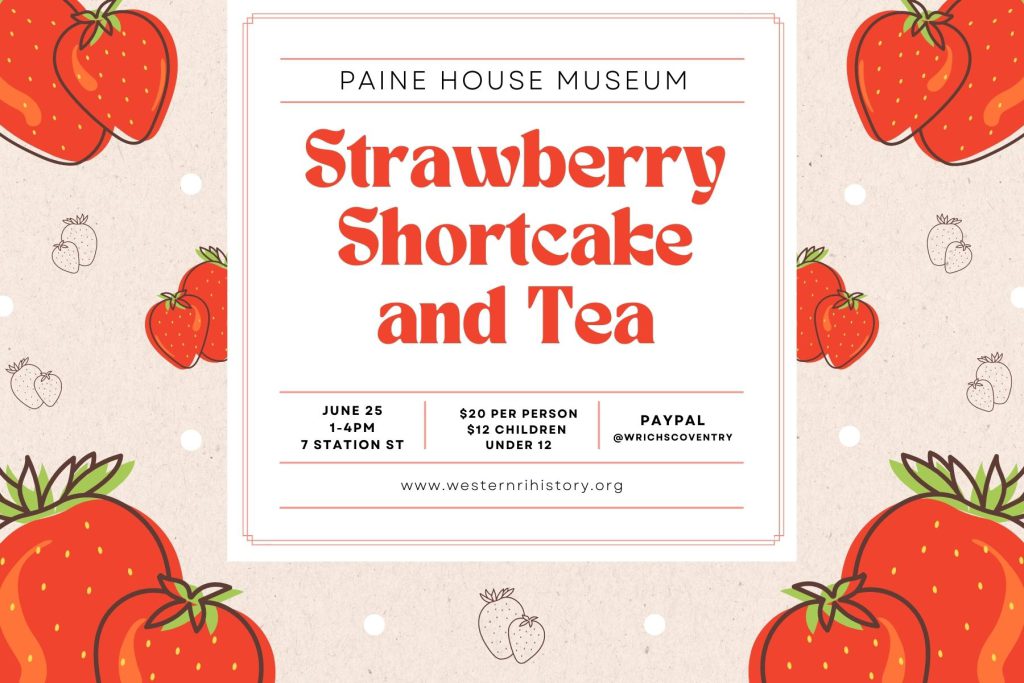 ---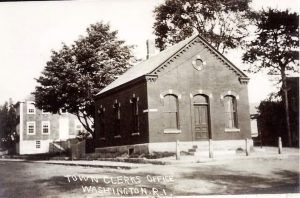 The Mruk Fire Alarm building has been obtained from the Town of Coventry to the Western RI Civic Historical Society. We are very excited to have stewardship of this piece of the town's history. In this photo, you can see the Paine House in the backdrop and the fire alarm building in the forefront. The Mruk Fire Alarm building was once the town clerk's office.   Stay tuned for news to come for this building.
If you have interest in any of these and/or you have a talent you'd love to share with us, please visit us to see what we are all about and how you can help. When a lot of people donate just a little time, think of how much we can achieve together! Please contact us by email at info@westernrihistory.org or message us through the many social media platforms linked in the buttons.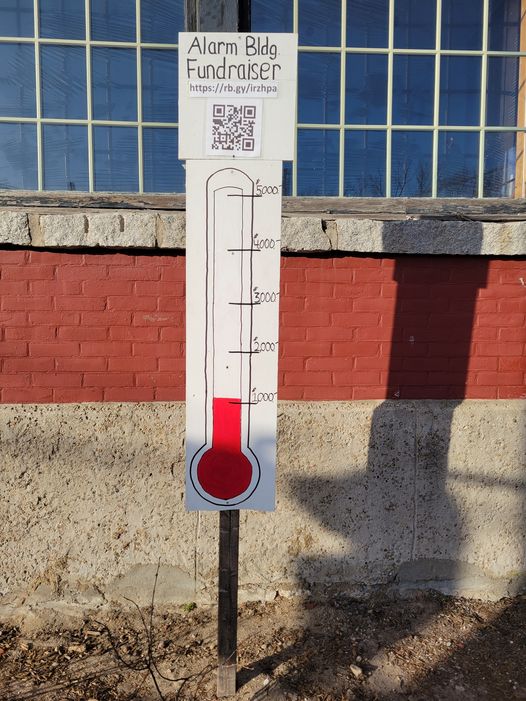 Mruk News 
Want to join me in supporting a good cause?
I'm raising money for Western Rhode Island Civic Historical Society. The first Town Clerk's Office that's 200 years old was given to us by the town of Coventry.
The Mruk building is a great Historical gem. Our plan is to turn it into a Fire Museum with meeting space. We have started work on the gutters and roof. However we have run into unforeseen issues that were not in the budget.
With your contribution will make an impact, whether you donate $5 or $500. Every little bit helps. Thank you for your support.
Facebook takes care of the donation processing with no fees.
---
Love our content? Help us grow by donating HERE! 
Join us at our monthly membership meetings, held the fourth Tuesday of the month, April-November, 6:30 p.m. at the Mruk Fires Station Building, corner of Station Street and Main Street, Coventry. Parking available in lot across the street from Paine House.
We are a 501(c)(3) organization.