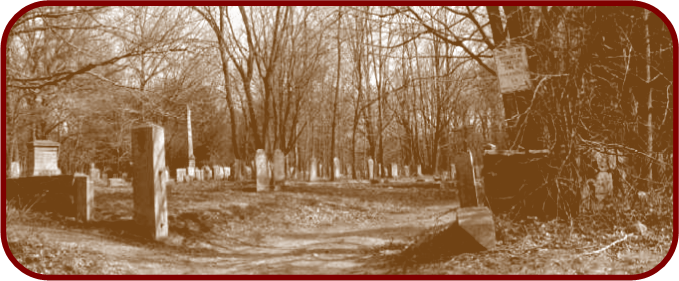 The Western Rhode Island Civic Historical Society will be hosting Ghost Tour Cemetery Walk on Saturday, October 28th.  We will be walking from the Paine House Museum to Manchester Cemetery where we will be greeted by some notable inhabitants.  Guides will also be sharing some tidbits of history and information on the cemetery and headstones.  The tour will end back at the Paine House Museum where our friends from RISEUP Paranormal will be sharing their findings of investigations of the Paine House. Tickets are $20.00 each and benefit the Western Rhode Island Civic Historical Society, a non-profit 501(c)3 organization.
This is a walking tour and takes approximately an hour.  The terrain is frequently uneven and rocky so wear comfortable low-heeled, close-toed shoes for your comfort and safety.  If you are participating in the later time slot, bring a flashlight to help you navigate through the cemetery.  Since this is an outside event, dress appropriate to the weather.  Costumes are allowed but keep in mind ease of movement and safety.
We recognize this is a long walk so if you get tired or feel you can't complete the walk, please tell your tour guide.  Arrangements are available to take you back to the Paine House by vehicle if needed.  Also, if you need to slow down, please notify your tour guide.  No one gets left behind in the cemetery!
On your return to the Paine House, the first floor of the Paine House will be open and decorated in Victorian funerary fashion.
Individually wrapped refreshments will be available.
Thank you and enjoy your visit with some of Coventry's founding (and deceased) citizens!